Thomas F. Toscani, Esquire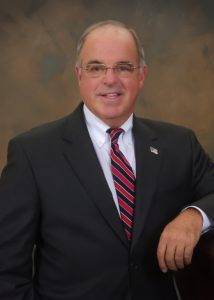 Practice Areas
Estate and Business Succession Planning
Estate and Trust Administration
Estate and Post Mortem Tax Planning
Nonprofit and Business Organizations
Representation of Fiduciaries and Private Foundations.
Bar Admissions
Pennsylvania Bar
Florida Bar
Supreme Court of Pennsylvania
U.S. District Court for the Eastern District of Pennsylvania
U.S. Tax Court
Education
Master of Law (Taxation) [L.L.M] Degree – Temple University Law School Tax Program (1979)
PBA Trust Training Degree – Bucknell Univeristy (1977)
Juris Doctorate Degree – Stetson University College of Law (1973)
Bachelor of Arts Degree – St. Thomas University (1970)
Prior to joining the firm in 2005, Mr. Toscani was the Managing Partner at Peck, Young & VanSant and was counsel at Montgomery, McCracken, Walker & Rhodes, LLP.
Mr. Toscani has in depth experience handling both the Estate and Trust Planning and Administration needs of high net worth families and complicated family situations, including special needs matters. He has served as counsel to publicly held companies involving matters of executive compensation, contractual negotiation and real estate transactions, as well as a Pension Administrator on numerous profit and nonprofit entities.
Some of Mr. Toscani's respective clients include Penn Liberty Bank, Eckard Family Foundation, Paris Business Products, Colker Foundation, Petersen Kitchens, Inc., Classic Pistol, Inc., Andy Talley Bone Marrow Foundation, Chester County Police & Firemen Hero Fund, Chester County Public Safety Training Center Foundation, MCS Group, Inc., Ehmke Manufacturing Company, Appliance Repair Services, Mid-Atlantic & Southern Coastal Parts Distributors, Inc.
Mr. Toscani was President of the Berwyn-Paoli Area Little League (15 years), Chairman of the Easttown Township Parks & Recreation Board, Events Chairman of the Easttown Township Tri-Centennial Committee. He was a Board Member of the Waynesborough County Club, the Main Line Chamber of Commerce and the Main Line Foundation, and, currently, is a Board Member of the Masonic Villages, the Masons Children's Home, the Veterans Association of Easttown and Tredyffrin Townships, Main Line Foundation Firefighters Scholarship and the District 27 Scholarship Fund.
Mr. Toscani founded and constructed the Field of Dreams Sports Complex and the Frank Johnson Park located in Berwyn, Pennsylvania. He is the Director of Little League District 27 Challenger Day. Mr. Toscani has received local, state and national awards for his contributions to the community.
Awards and Honors
The National Football Foundation
The Collegiate Hall of Fame
The Pennsylvania Senate
The Pennsylvania House of Representatives
The Please Touch Museum
The Devereux Foundation
Little League Baseball, Inc.
Little League District 27
Little League Challenger Program
Chester County League of Women Voters
Chester County Commissioners
The Chapel of the Four Chaplains
Harry Mirabile Pinnacle Award
{{admin_html}}